Student Disability Commission
Black Lives Matter and the Deaf Community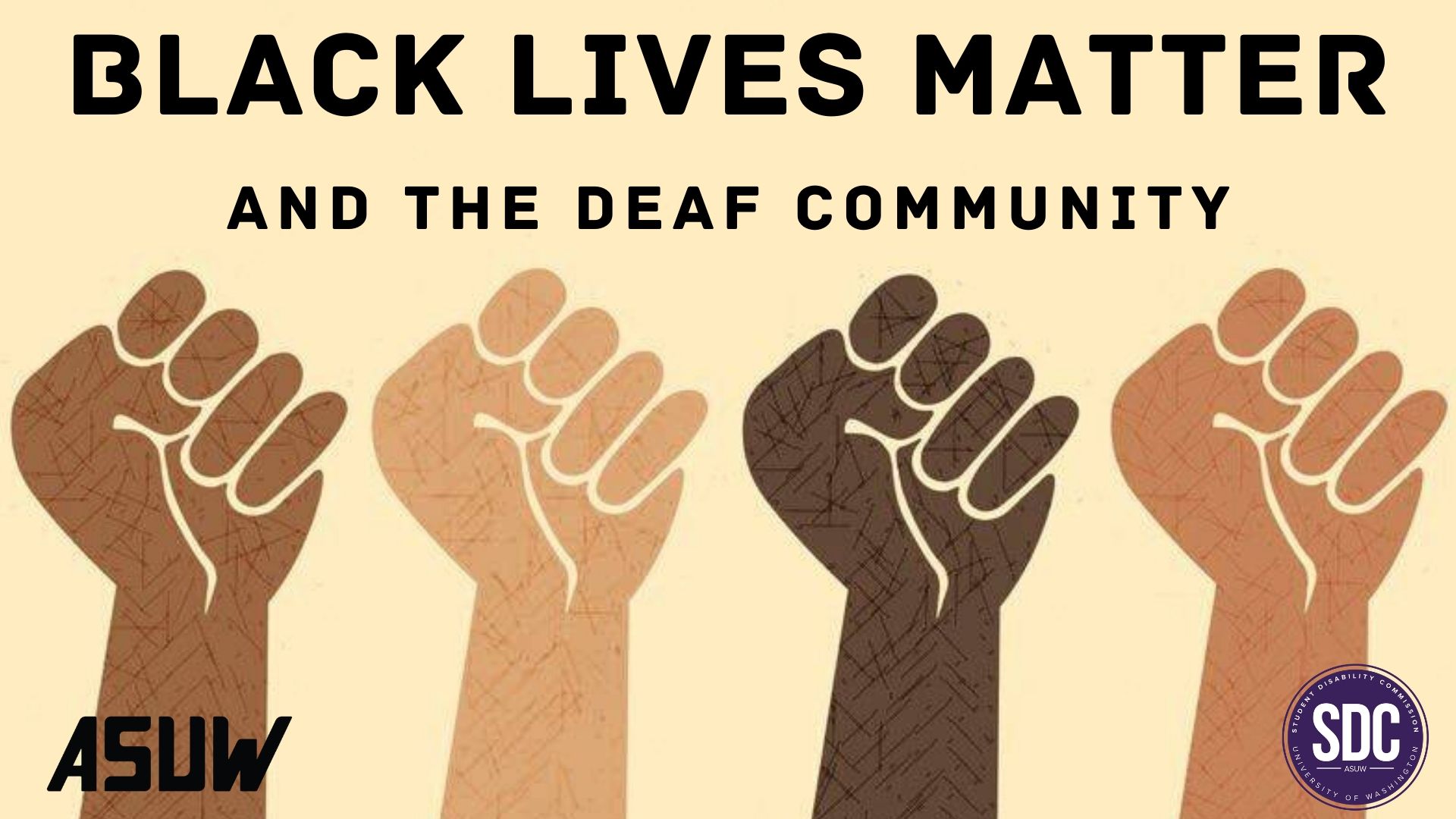 Event Description:
June 19th (Friday) from 2:00pm-3:30pm PDT (Zoom webinar)
Watch the recording for a discussion about the Black Lives Matter movement and the Deaf community! We were centering the voices and experiences of Black Deaf people, and discussing topics like racism within Deaf history, the intersectional experience of being Black and Deaf, and the parallels of police brutality against Black people and Deaf people.
Captions are available by pressing the 'CC' button in the bottom right corner.
If you have any feedback about the event, please fill out the survey here!
Resources list:
Click here for a resource guide to various articles, videos, books, etc. about the Black Deaf experience, support for Black Deaf people, Black ASL, racism within the Deaf community, and more.
Panelists:
Sheila Hall Price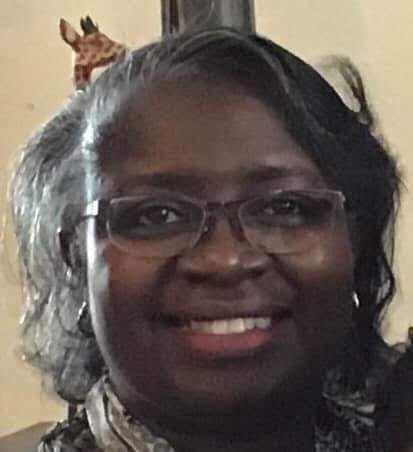 Sheila was born on July 13th, raised and attended public schools in Tacoma, Washington. She was born into a hearing family. She leads Black Lovely Sisters once a month and meets on Zoom. She is involved in a Deaf church in Everett. She graduated with BA in Applied Linguistics, and she is the mother of 3 children.
Reggie Scott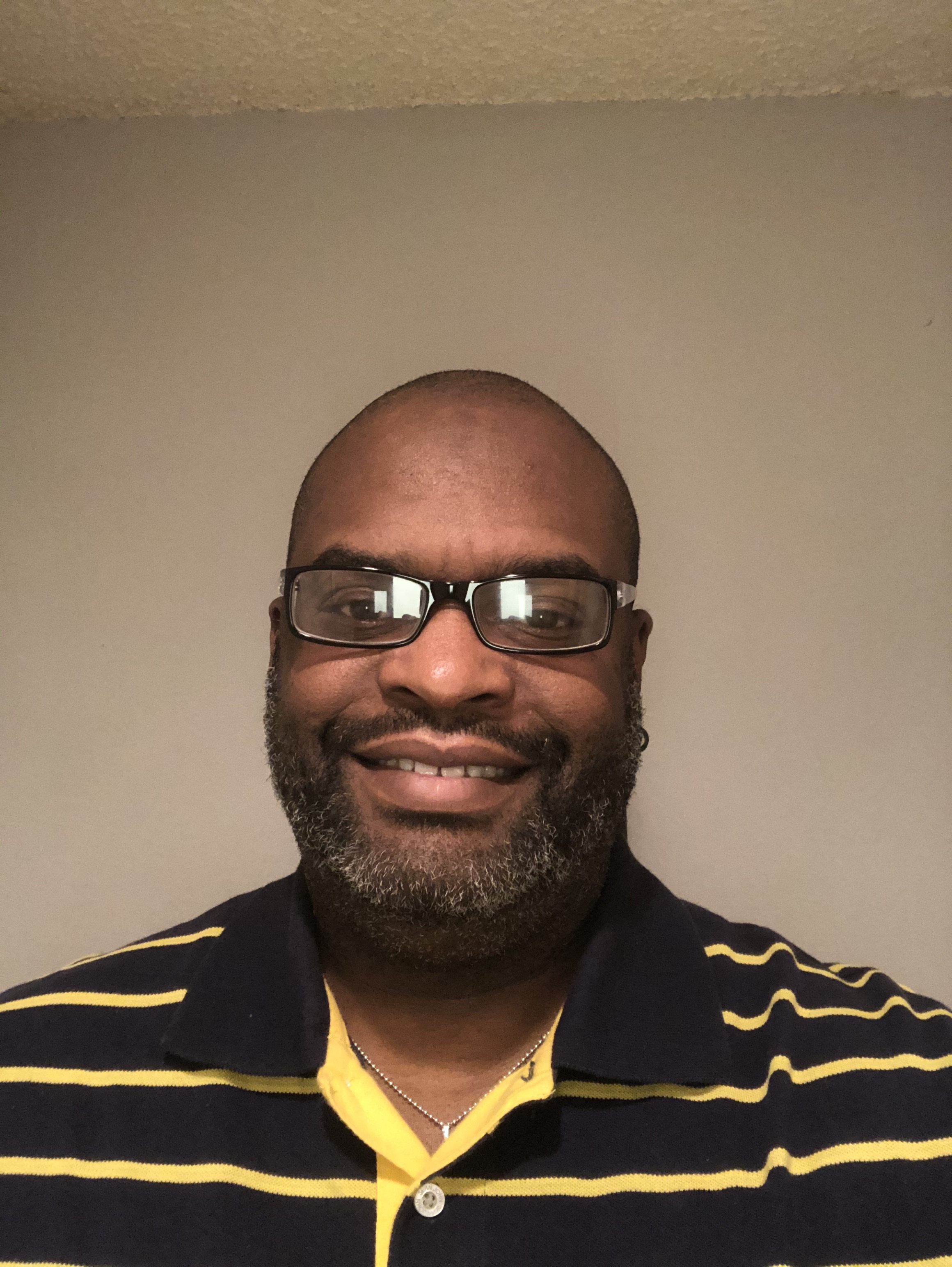 Reginald Scott has worked for Puget Sound Regional Service Agency as a Program Coordinator and is working directly at client homes to supervise Community Support Specialists and Site Leaders.
Dennice Jordan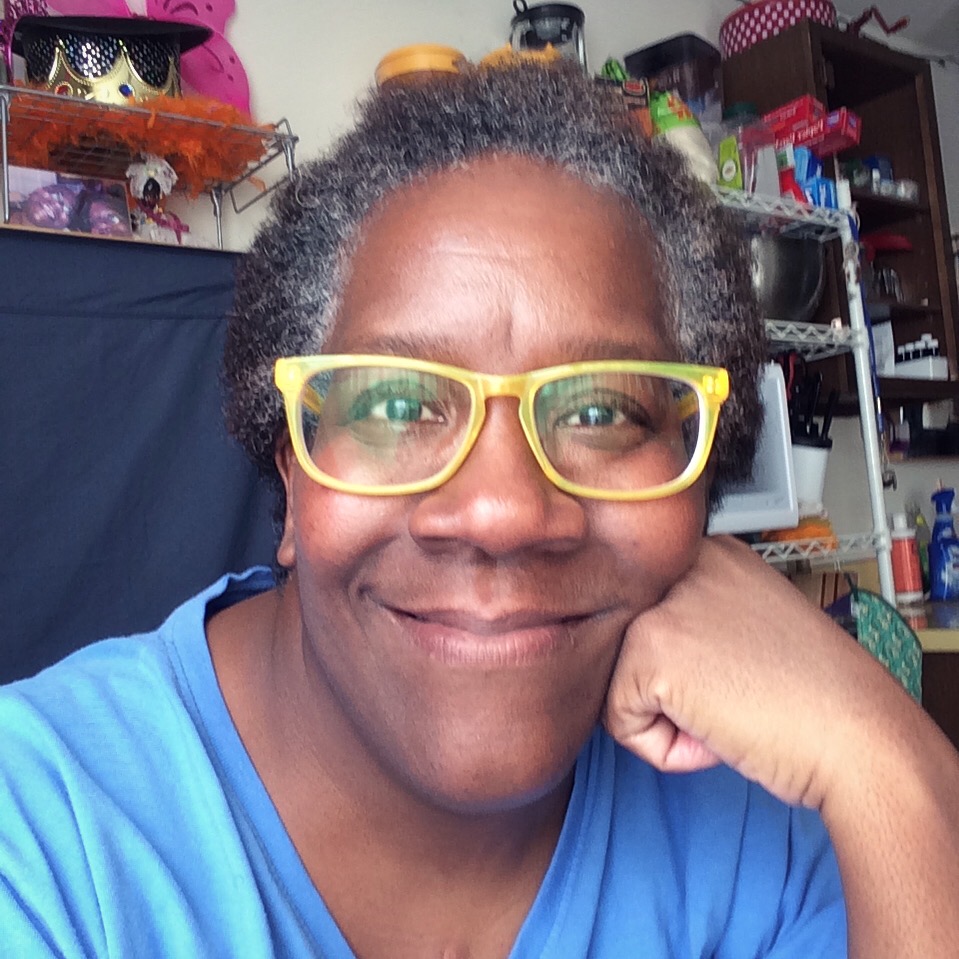 Dennice is a Black Deaf woman living in Seattle, Washington. She has worked as a Special Education Assistant for Deaf and Hard of Hearing students at Seattle public schools since 1998. She has also been an ASL Continuing Education teacher at North Seattle College since 1983. She enjoys activities like walking, sewing, cooking, puzzles, and helping family/friends. Her favorite hobbies are collecting teapots and owls. Her best therapy is laughter!