Student Disability Commission
Welcome to the ASUW Student Disability Commission website!
The SDC understands disability as not merely an individual or medical problem, but rather the result of social and physical barriers to full participation in society. We also recognize that disabilities affect people in unique ways based on culture, race, religion, sexual orientation, class, and political backgrounds. We want to celebrate these differences within our community.
Internships available!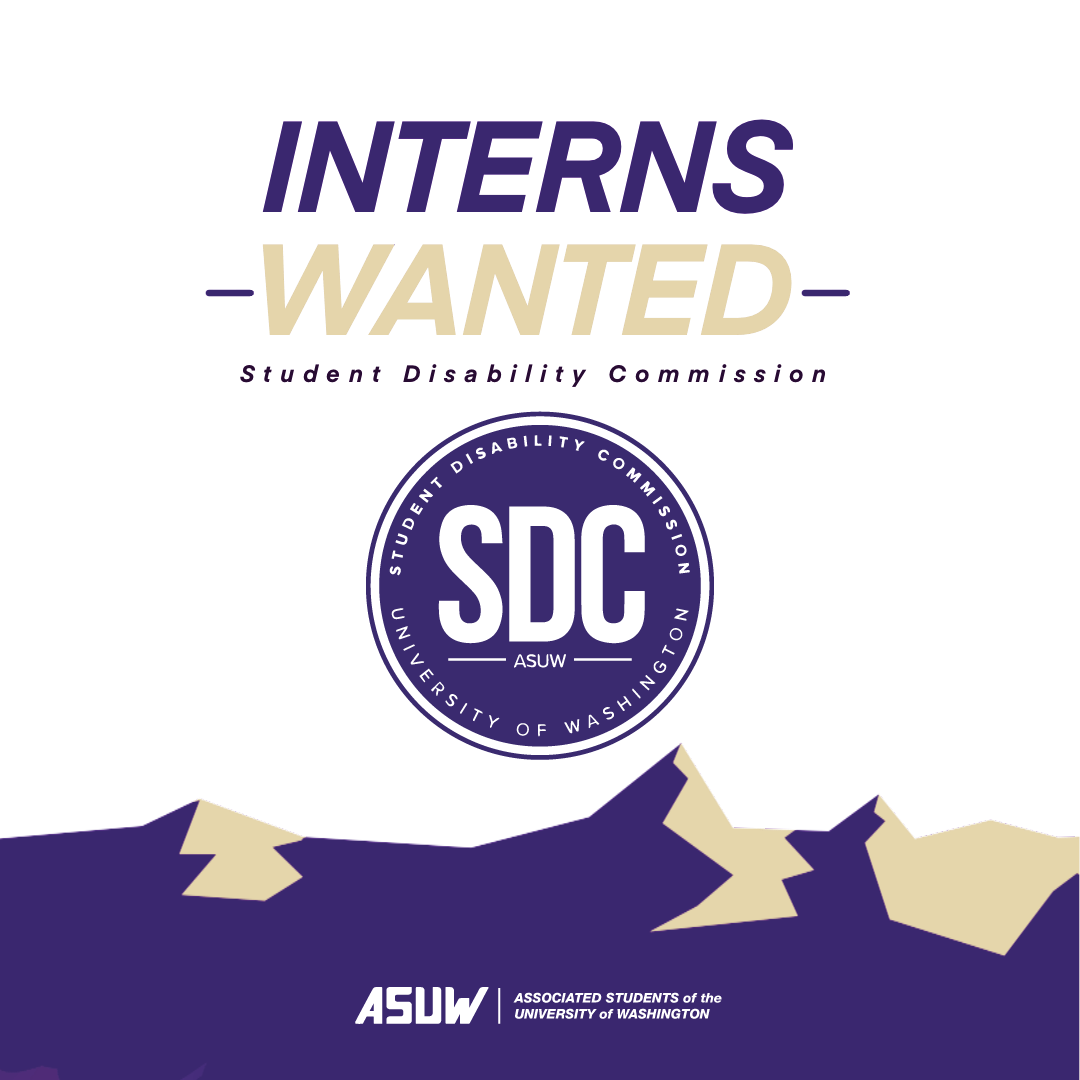 Are you interested in working with the SDC? Check out our available internship positions here!
Know what position you want?
Applications are due Friday, October 23rd, 2020. 
If you have any questions, please reach out to Devon Sheehan (Assistant Director) at asuwsdc2@uw.edu