Student Disability Commission
Welcome to the ASUW Student Disability Commission website!
The SDC understands disability as not merely an individual or medical problem, but rather the result of social and physical barriers to full participation in society. We also recognize that disabilities affect people in unique ways based on culture, race, religion, sexual orientation, class, and political backgrounds. We want to celebrate these differences within our community.
Upcoming Event:
Neurodiversity Community Forum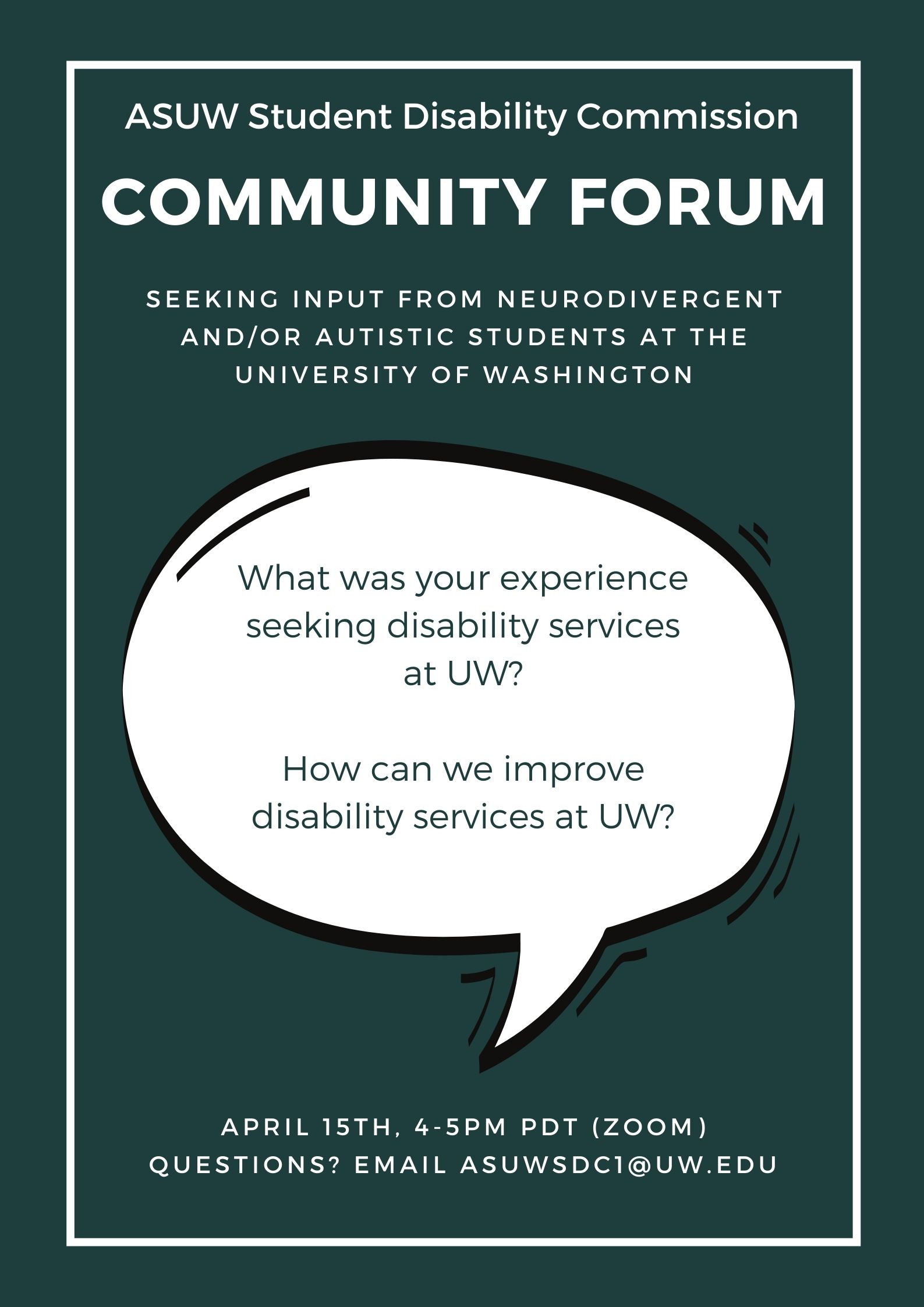 SDC JOBS ARE NOW OPEN!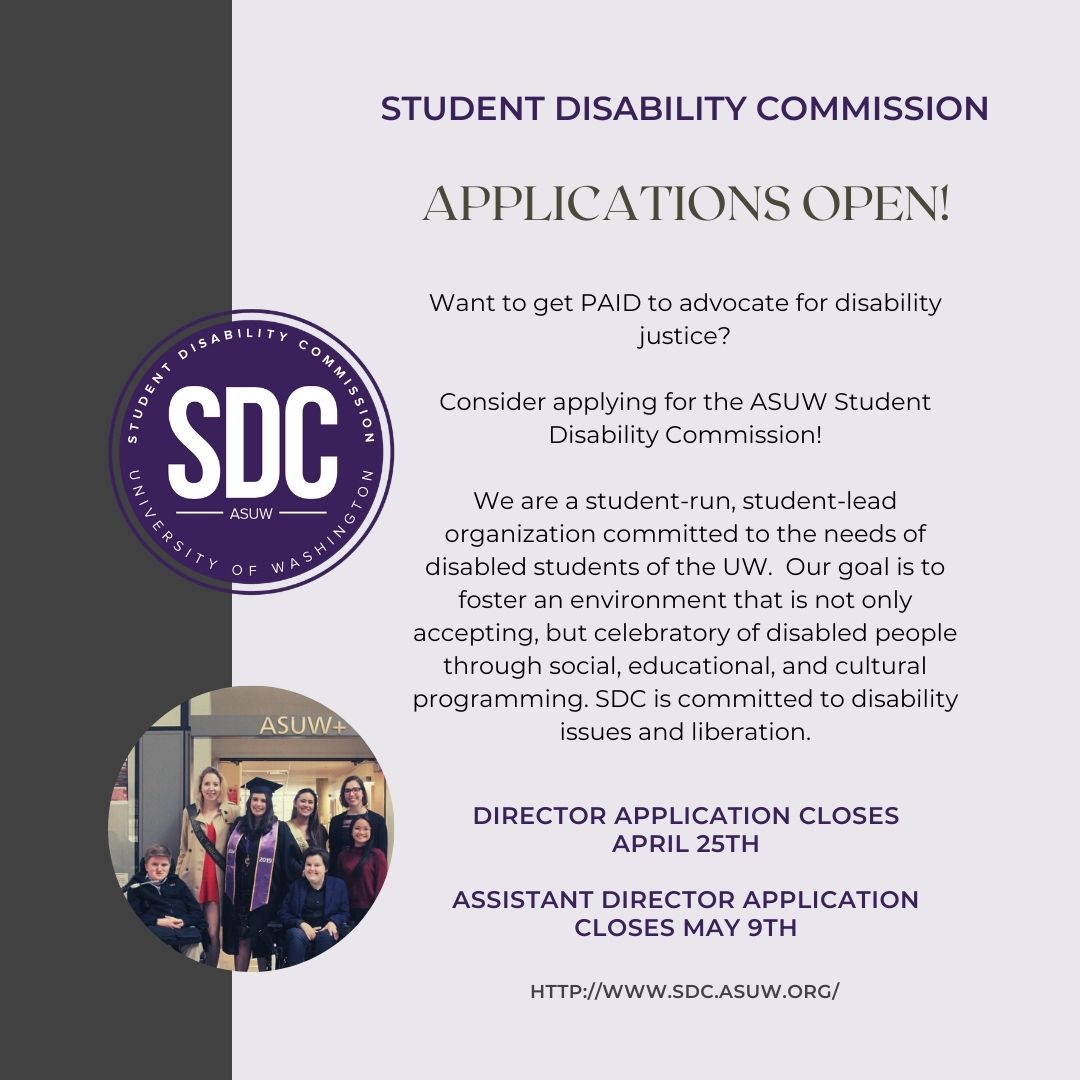 Applications are now open for the 2021-2022 SDC Director and Assistant Director positions! Check out the full job descriptions and access the application through HANDSHAKE UW HERE. If you have any questions for the current Director (asuwsdc1@uw.edu) or Assistant Director (asuwsdc2@uw.edu), please email us! We would absolutely love to talk to you.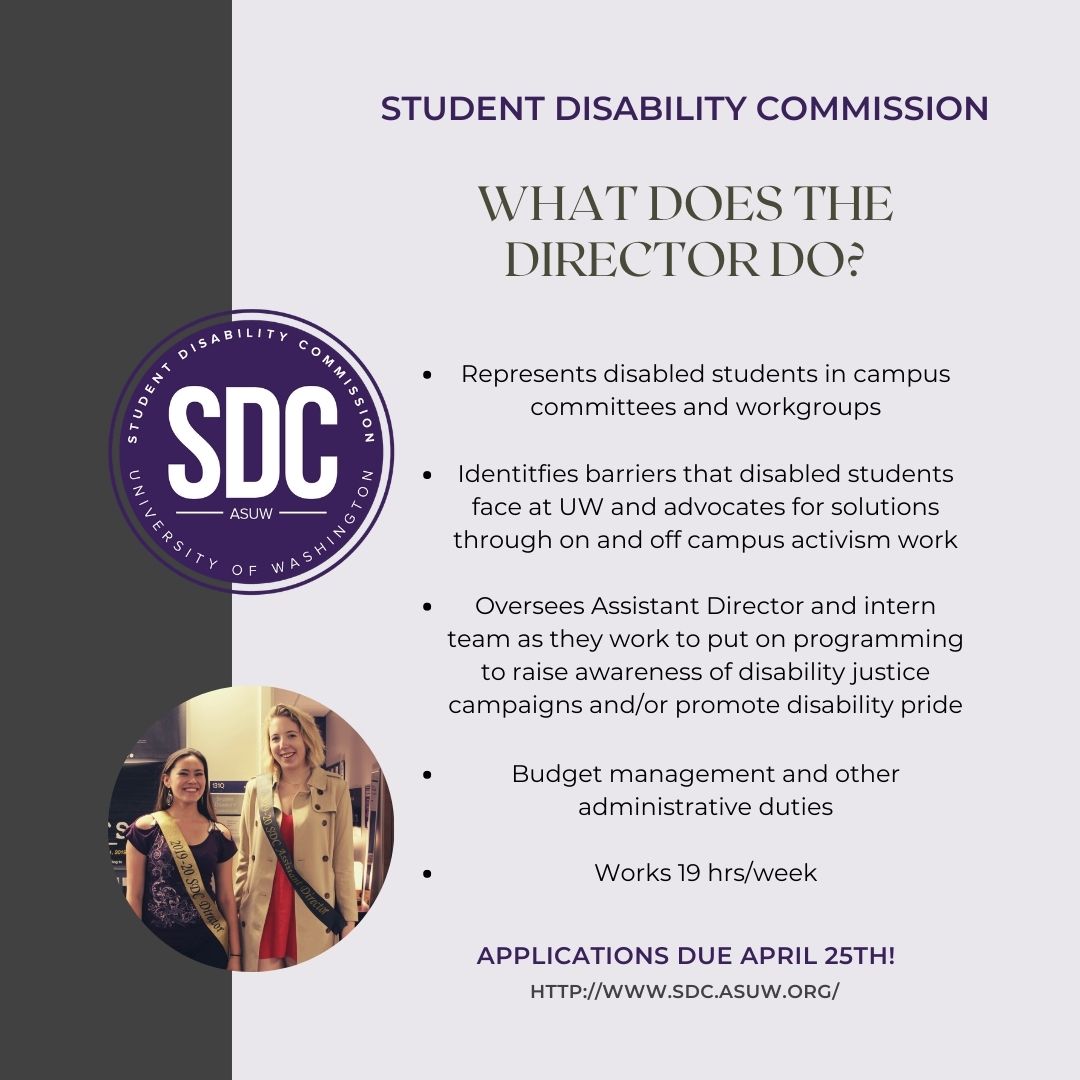 DIRECTOR JOB APPLICATION LINKED HERE!