Student Disability Commission
Welcome to the ASUW Student Disability Commission website!
The SDC understands disability as not merely an individual or medical problem, but rather the result of social and physical barriers to full participation in society. We also recognize that disabilities affect people in unique ways based on culture, race, religion, sexual orientation, class, and political backgrounds. We want to celebrate these differences within our community.
Dawg Daze Presents: A Conversation about Disability in Higher Education
Come join us on September 29th from 1-3 pm PDT! Representatives from the SDC (Student Disability Commission) and DASA (Disability Advocacy Student Alliance) will be present for a casual chat about the work our organizations are doing. If you have questions about disability resources or organizations on campus, or just want to get involved in advocacy work, stop by!
Zoom link is available by clicking here.
Accessibility info: We are in the process of requesting ASL interpreters. If for any reason they are unable to attend, the Director of the SDC (who will be present the full 2 hours) is a fluent ASL signer and will be happy to chat with any Deaf/HoH students directly, if that makes them more comfortable!
Internships available!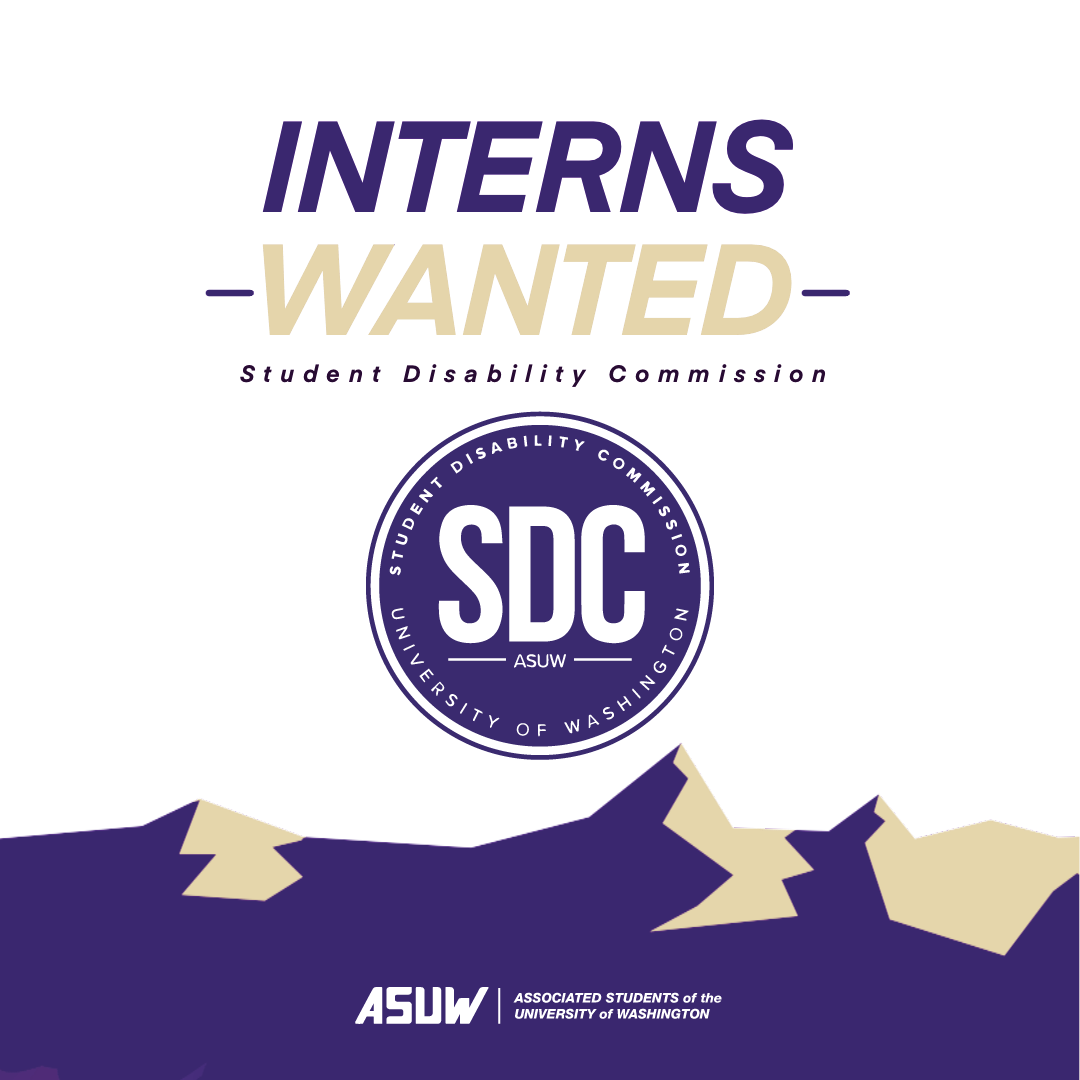 Are you interested in working with the SDC? Check out our available internship positions here!
To apply, please check back in late September, when our application opens for the 2020-2021 academic year.
If you have any questions, please reach out to Devon Sheehan (Assistant Director) at asuwsdc2@uw.edu