Student Disability Commission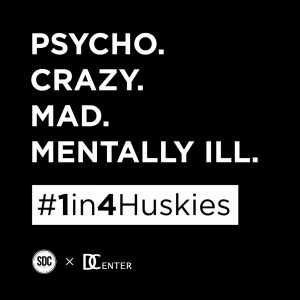 Volunteer with Mad Pride 2018
The Student Disability Commission and D Center present the first Mad Pride month in UW History. Today, we reclaim our dignity. We reclaim our identities. We reclaim those words which have been used to harm us: Psycho. Crazy. Mad. Mentally Ill.
More Details:
Welcome to the Student Disability Commission webpage!
The SDC understands disability as not merely an individual or medical problem, but rather the result of social and physical barriers to full participation in society. Also, we recognize that disabilities affect people in unique ways based on culture, race, religion, sexual orientation, class, and political backgrounds. We want to celebrate these differences within our community.