Student Disability Commission
Meet The Team
Director
Ashley Cowan D'Ambrosio
she/her


Office Hours: Tues-Thursday 3-5pm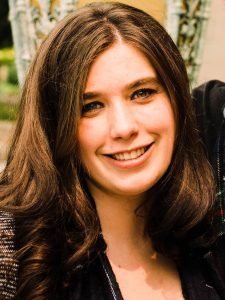 Hey y'all! My name is Ashley Cowan D'Ambrosio and I am serving my second term as the Director of the Student Disability Commission. I am a disabled, mad/mentally ill, chronically-ill, neurodivergent person. I currently am a Senior in the Disability Studies program, with minors in Diversity, as well as Education, Learning and Society.
I am a graduate of the Career Educations Option (CEO) program at Shoreline Community College (SCC), where I studied Political Science and International Studies. During my time at SCC I served as Student Body President and on the Board of Directors for the Washington Community and Technical College Student Association (WACTCSA). It was in these roles that I began working as a disability advocate.
Please feel free to stop by the office, and don't hesitate to reach out if you would like to organize a remote-accessible conference call!
Assistant Director
Christine Lew
she/her pronouns


Office Hours: Tuesdays/Thursdays 1-6pm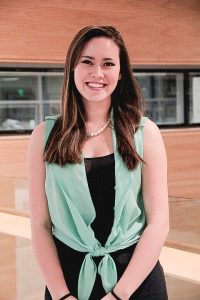 Hello! I'm Christine! I'm a sophomore majoring in Psychology and minoring in Disability Studies and American Sign Language. I grew up with two Deaf parents and I'm super passionate about Deaf pride/advocacy. I've been involved with Special Olympics Washington for the past year, as well as UW Leaders. I'm a big fan of vines and cats so if that's you too… come stop by the office!