Student Disability Commission
Meet The Team
Director
Hello everyone! I'm a senior here at the University of Washington, double majoring in Psychology and Disability Studies, with a minor in American Sign Language. Both of my parents are Deaf (CODA!), and my focus is mainly in Deaf pride/advocacy, but as a mad-identifying individual, I've been starting to focus on the intersections of Deaf/CODA identities and psychological trauma/mental illness. I've been involved with Special Olympics Washington for several years, and I'm a volunteer with the Hearing, Speech, and Deaf Center (HSDC) in Seattle. I was the Assistant Director for the SDC in 2018-2019, and the Director last year. If you have any ideas for the SDC, I would be thrilled to chat about them. Catch me in the office someday (when the world isn't on fire and we have the option to be back in person) or shoot me an email and I'll be happy to set up a Zoom chat!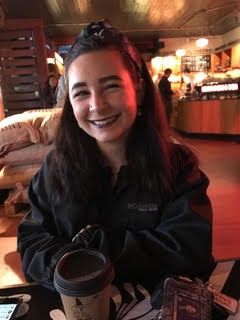 Assistant Director
Devon Sheehan (she/her)
Hi everyone! My name is Devon Sheehan and I am a Junior here at the UW. I am majoring in Political Science, History of Gender, Class and Power, and Law, Societies and Justice in addition to being a UW Interdisciplinary honors student. I served last year as the Advocacy Data Specialized Lead, but I am excited to serve the SDC as the Assistant Director this year. I am passionate about inclusionary learning and making campus more accessible to everyone whether they are a student, staff or visitor. This year I am also serving as the Vice President of the Political Science Honors Society and as a student representative of Unite UW. When I am not serving the community, I like reading, going on hikes and hanging out with my friends at the Unite UW house.
Interns- coming soon!
Interested in applying for an internship position? Check out the application and job descriptions here.