Student Disability Commission
Meet The Team
Director
Toby Gallant (He/Him)
Meet Toby! A Queer and Neurodivergent second year here at the University of Washington studying Disability Studies and minoring in Law, Education, and American Sign Language. Toby became involved in disability activism through engaging with the disability community during the past 6 years, teaching at an inclusive elementary school, and serving as the SDC's Advocacy and Outreach Intern last year. Toby is particularly passionate about the intersection of disability and education, and strives to ensure that the University's community, educational practices, and buildings are all accessible and inclusive. Toby is an advocate for Disability Justice and Universal Design, and hopes to incorporate these principles into SDC's activism and events. In his free time, Toby loves to check out different thrift stores, music stores, and coffee shops in Seattle. If you have any questions about the SDC or concerns about disability-related issues on campus, feel free to reach out to Toby via email!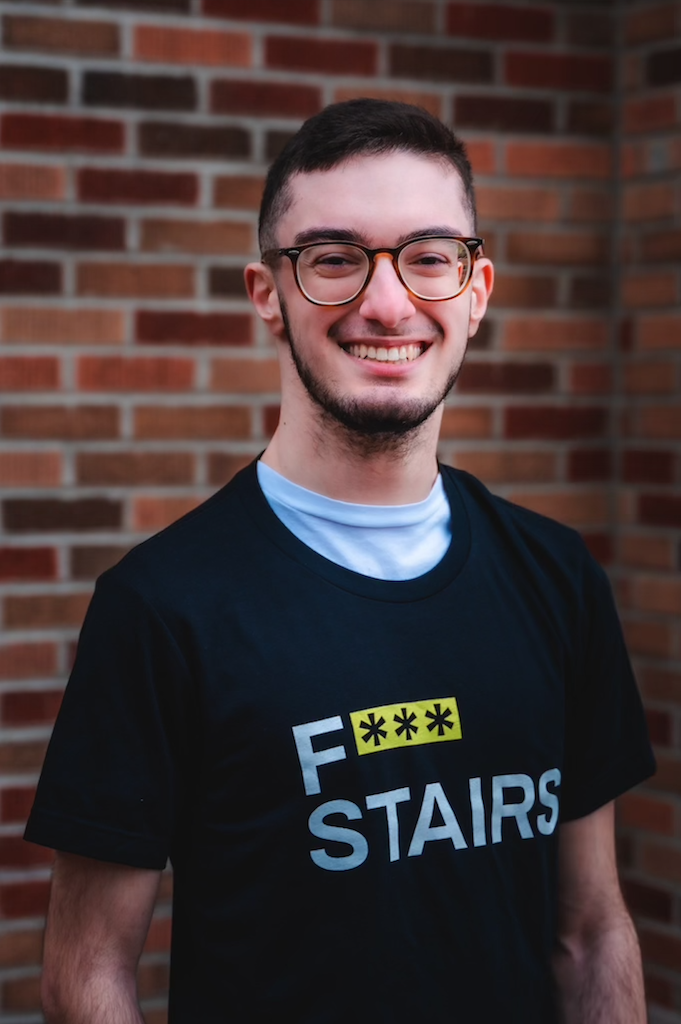 Assistant Director
Thomas Sefair-López (He/Him)
Meet Thomas! A Queer, Disabled, and Latino identifying second year student at the University of Washington. Thomas is studying Business Administration focusing in Operations & Supply Chain Management and Human Resources. He is also minoring in Education, Learning, & Societies. Growing up with Cerebral Palsy, Thomas has witnessed a lack of resources available to him to support campus accessibility and accommodations. He has always been an advocate for providing access, support, and mentorship to multiple marginalized communities and works hard to be the inclusion that he wishes to see in the world. Thomas is extremely excited to join the SDC family and to incorporate his ideas and previous experiences into SDC events and advocacy work. In his free time, Thomas loves to meet with friends, travel, and is always eager to binge watch a new season of Selling Sunset. As always, feel free to send Thomas an email regarding SDC information or disability-related concerns.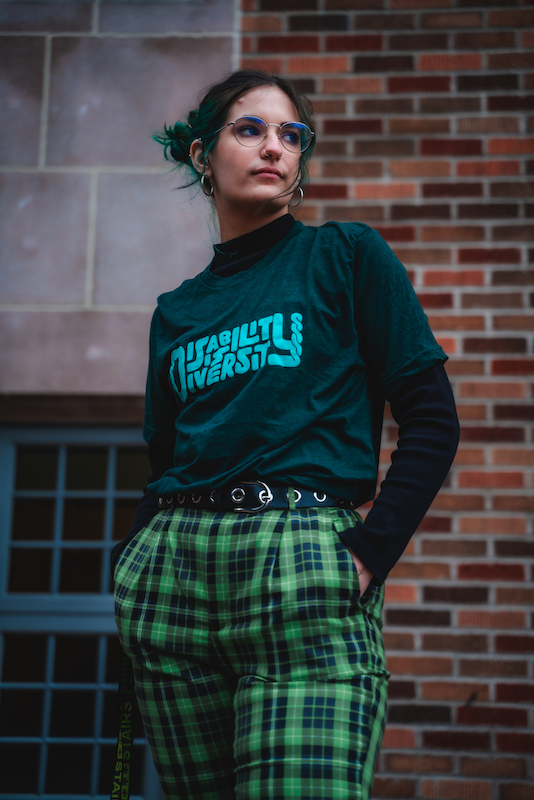 Multimedia Coordinator
Olivia Quesada (She/Her)
Meet Olivia! A fourth year Neurodivergent student double majoring in Interaction Design and Disability Studies with a minor in Diversity. Olivia got involved in disability activism when she took Intro to Disability Studies her freshman year, completely changing her worldview. Since then, disability has become a greater part of her life and an identity that she holds closely. Olivia is excited to be a part of the SDC and more specifically, create a bangin social media feed and posters for Disability is Diversity in the Spring. In her freetime, Olivia tends to hang out with her friends or curl up with a cup of tension tamer tea and watch the sopranos in bed.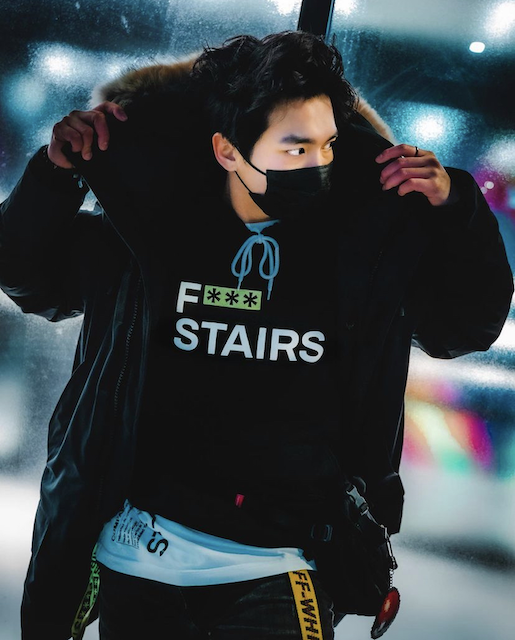 Administrative Assistant
Tam Nguyen (He/Him)
Meet Tam! A disabled identifying fourth year Asian American student studying Law, Societies and Justice and Political Science, with a minor in Disability Studies. Growing up in a traditional, conservative immigrant family, Tam witnessed the lack of access to disability accommodations and mental health stigma intertwined with gender roles and expectations of being 'the model minority'. While facing his own challenges with mental health and accessibility, he found value in learning project development to help disabled individuals find their passions and support through communities. Tam hopes to promote sustainable and inclusive design, lead project development and advocacy efforts, and provide transparent and accessible information to the student body. In his free time, Tam enjoys hiking, photography, working on his car, and building Legos or Gunpla. In reality, he will most likely be catching up on sleep.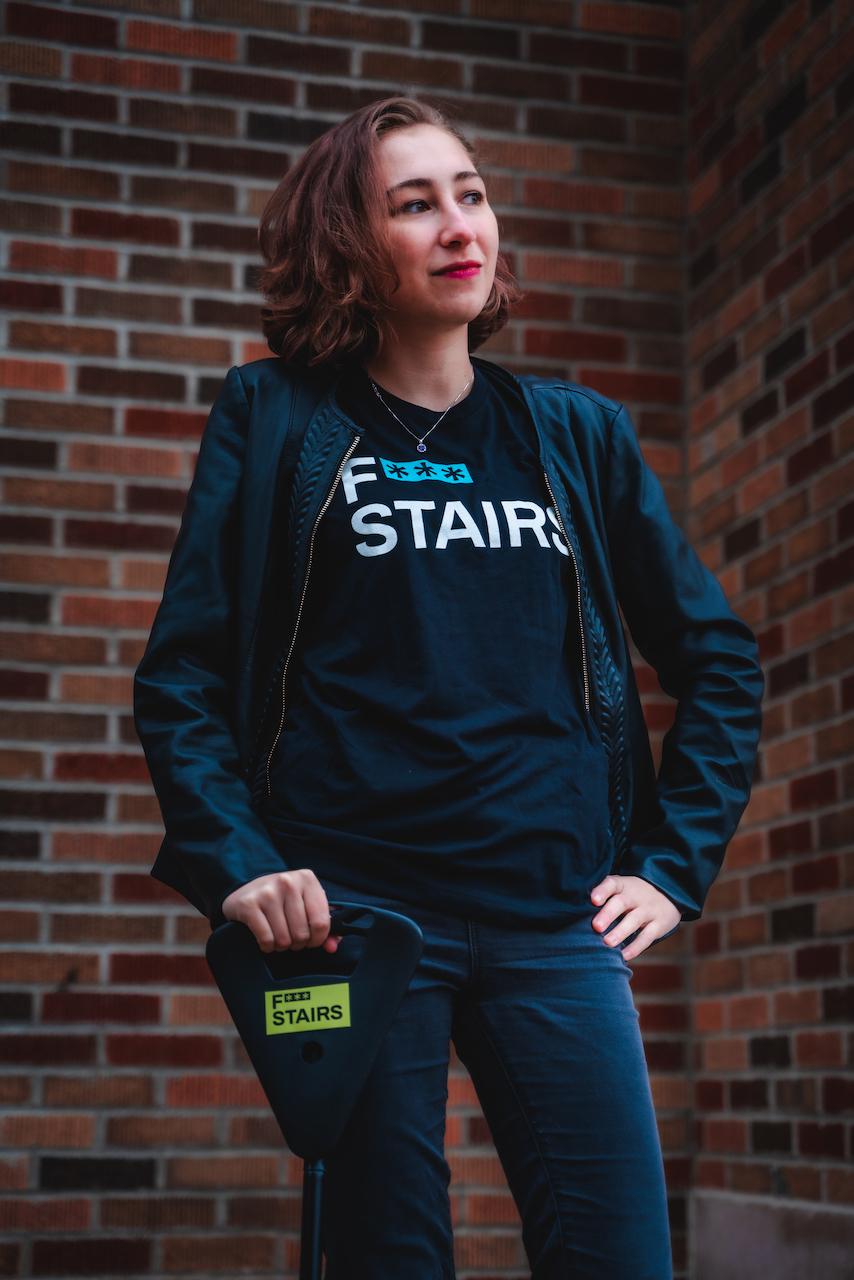 Community Outreach Coordinator
Kelly Mack (She/Her)
Meet Kelly! A disabled identifying Ph.D. student studying Computer Science. Kelly is passionate about accessible and adaptive technology, especially in higher education. Kelly was one of the Dennis Lang awards recipients in 2021 for her research, service, and allyship to the disability community. Kelly got involved in disability activism since she was tired of fighting for access for herself and her friends alone. She hopes to continue the Distance Learning Now campaign to make the University more accessible for all students. In her free time, she enjoys board games, baking, crafting, walks, coffee, or really anything that doesn't involve her getting into a car!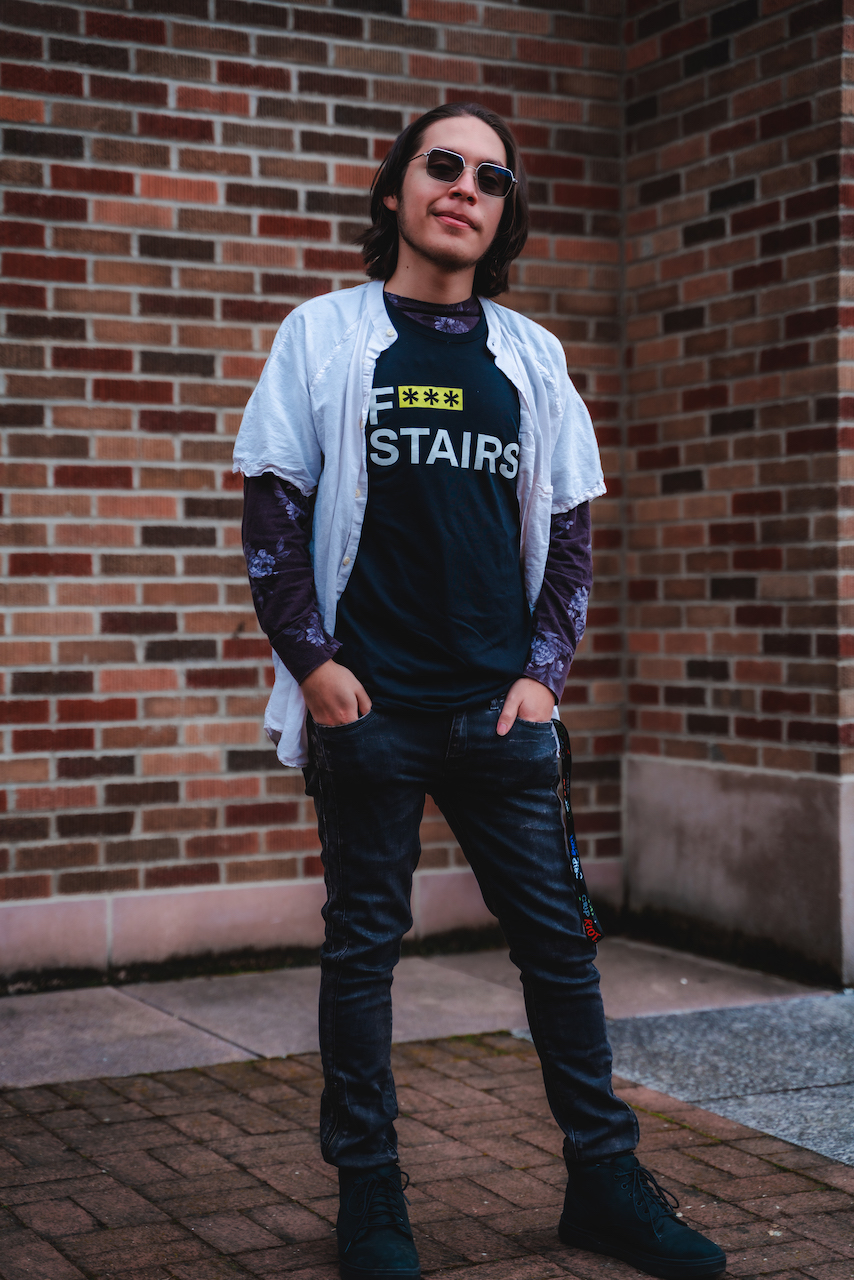 Disability & Healthcare Advocate
Ethan Blanco (He/Him)
Meet Ethan! A second year Chicano student majoring in Public Health and Intended Nursing. Ethan became involved in disability activism through his own lived experience as a child going through the healthcare system while having a hearing impairment. At a young age, Ethan become hyperaware of the ableist barriers and inequities present in our current systems. Ethan hopes to be a voice for students on campus and spread awareness about disability equity within the healthcare system. In his free time, he likes to watch movies, listen to new music, play video games, find new places to eat, and hang out with family and friends.
Graduate Advocacy and Outreach
Malikai Bass (He/Him)
Meet Malikai! An Autistic Masters student studying Museology. Malikai became involved in disability activism, at a very young age and as a self-advocate, when he noticed he wasn't receiving an equitable educational experience at a twice-exceptional school. After he was homeschooled, Malikai continued to advocate through community spaces in his undergraduate and graduate careers. This is Malikai's second year on the SDC team, and he hopes to make sure disabled students are being represented and considered on all major issues on campus including voting drives, emergency planning, and community events. In his free time, Malikai loves to play chess or read.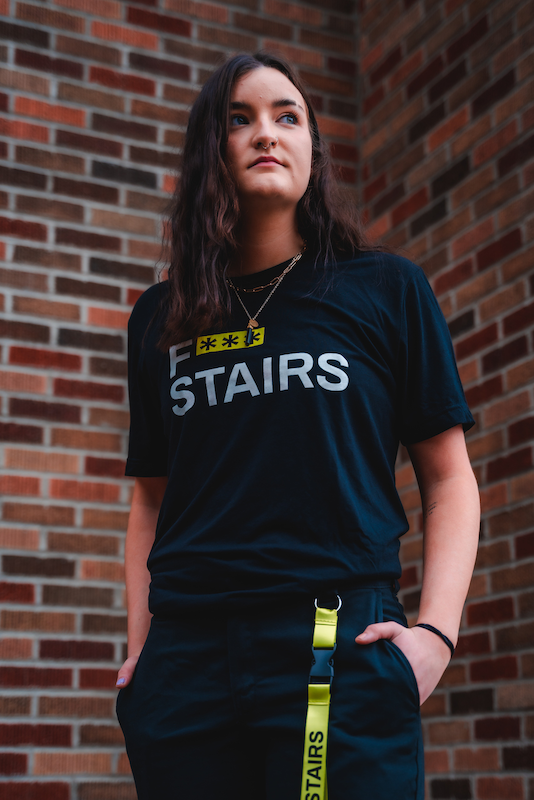 Undergraduate Advocacy and Outreach
Claire Murphy (She/Her)
Meet Claire! A Mad-identifying second year student studying Disability Studies and Philosophy. Claire is particularly passionate passionate about hidden disabilities and the intersections between disability and other identities, that compound existing levels of discrimination. Claire hopes to to change the way people conceptualize disability and uplift disabled voices in her pursuit of this. Claire aims to educate peers about allyship, and work with the University to make our accommodation, medical documentation, and educational system equitable and accessible for all students. In her free time, she enjoys thrifting, playing tennis, going to concerts, and watching interesting moves.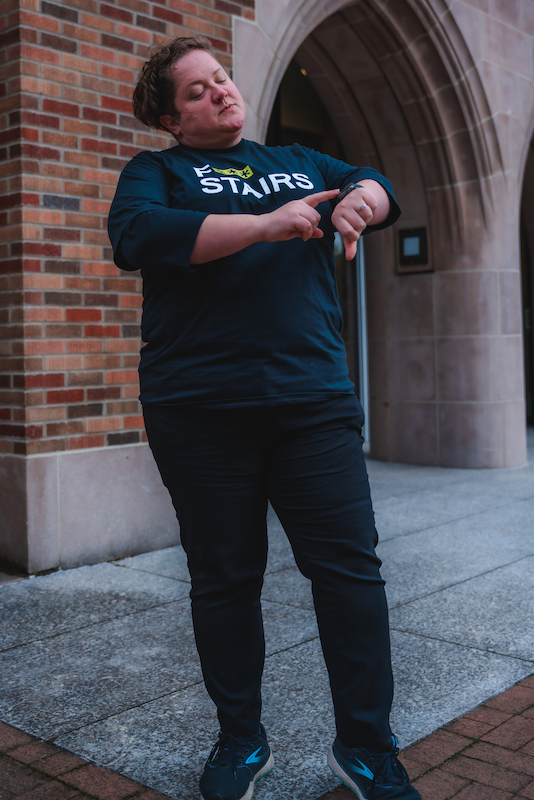 Public Policy Representative
Kels Rizzo (They/Them)
Meet Kels! A disabled, neurodivergent, queer, and non-binary undergraduate student. Kels is passionate about abolition, disability, and labor studies. Outside of the classroom, Kels is a full spectrum doula, reproductive justice advocate, and all around a practical support person. Kels also works at the Disability and d/Deaf Cultural Center (D-Center) on campus. Kels hopes to build community among disabled students, as well as expand faculty and staff relationships with disabled students. In their free time, Kels loves listening to podcasts and audiobooks, walking their dogs, and cooking with their partner. Kels is also a big fan of deep conversations, big ideas, and organizing spaces.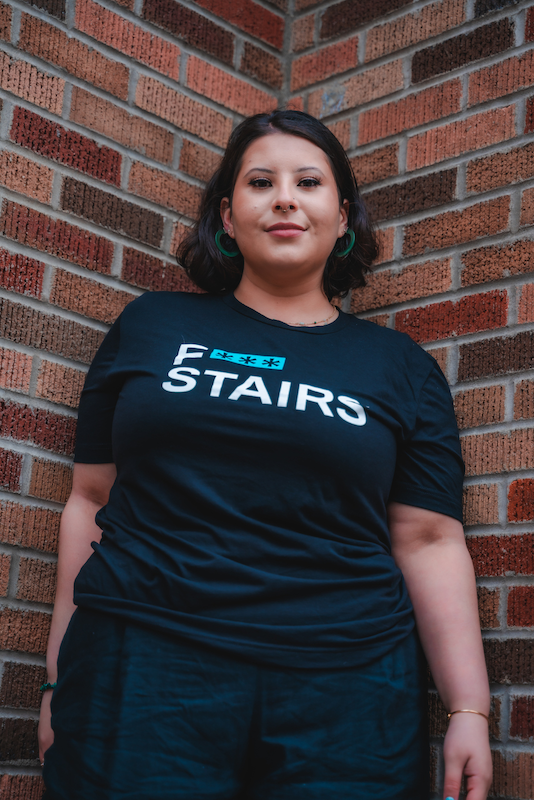 Disability Justice Advocate
Paloma Vazquez (They/Them)
Meet Paloma! A Queer Crip-identifying fourth year student studying Law, Societies and Justice, with minors in Human Rights and Disability Studies. Paloma is also a bilingual and first-generation college student. Paloma is passionate about championing Disability Justice principles and abolitionism, and hopes to work with various JCC entities and RSOs to increase disability representation on campus. Paloma was inspired to get involved in disability activism through learning about the Disability Justice Movement. In their free time, they enjoy reading Care Work by Leah Lakshmi Piepzna-Samarasinha and reconnecting with their Native languages.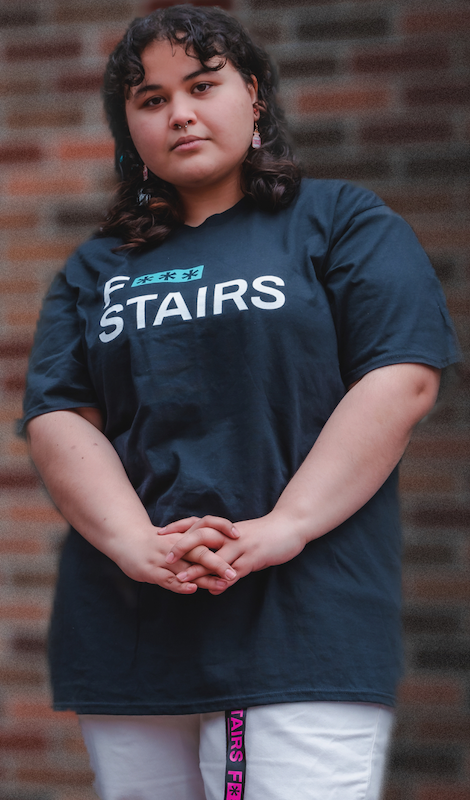 Accessibility Advocate
Anastasia Vargas (She/They)
Meet Anastasia! A Queer and Neurodivergent first year Latine student who is intending to study Law, Society, and Justice or Political Science. Anastasia was interested in mental health advocacy from a young age due to growing up in an environment that did not provide adequate support for Neurodivergent students. Anastasia is an ASUW Student Senator and advocates for direct action and clear communication from the administration regarding accessibility in education and safety during the COVID-19 pandemic. They take a specific interest in accessibility around campus and ensuring that distance learning remains available for all students even after the pandemic. This is Anastasia's first year as an intern for the SDC, and they hope to continue to advocate in and outside of Senate for disabled students' basic rights to safe and secure education at the UW. In her free time, Anastasia enjoys binge watching shows, listening to podcasts, and writing music!.
Programming Coordinator
Peyton Goodwin (She/Her)
Meet Peyton! A disabled third year Comparative History of Ideas major with Interdisciplinary Honors. Peyton is passionate about interdisciplinary, multi-perspectival, and intersectional education and learning. Peyton became involved in disability activism since she noticed institutions and organizations adopting an intersectional perspective that did not consider nor include disability. Peyton wants to include her and our community's perspective of disability to the University's conversations, curriculum, and action plan. Peyton hopes to establish a space and community for disabled students to share their experiences, connect with one another, and find support. In her free time, she loves playing with her cats Juno and Scout, writing poetry, singing, and when the weather is decent she can be found in nature watching the wildlife.