Student Disability Commission
F*** Stairs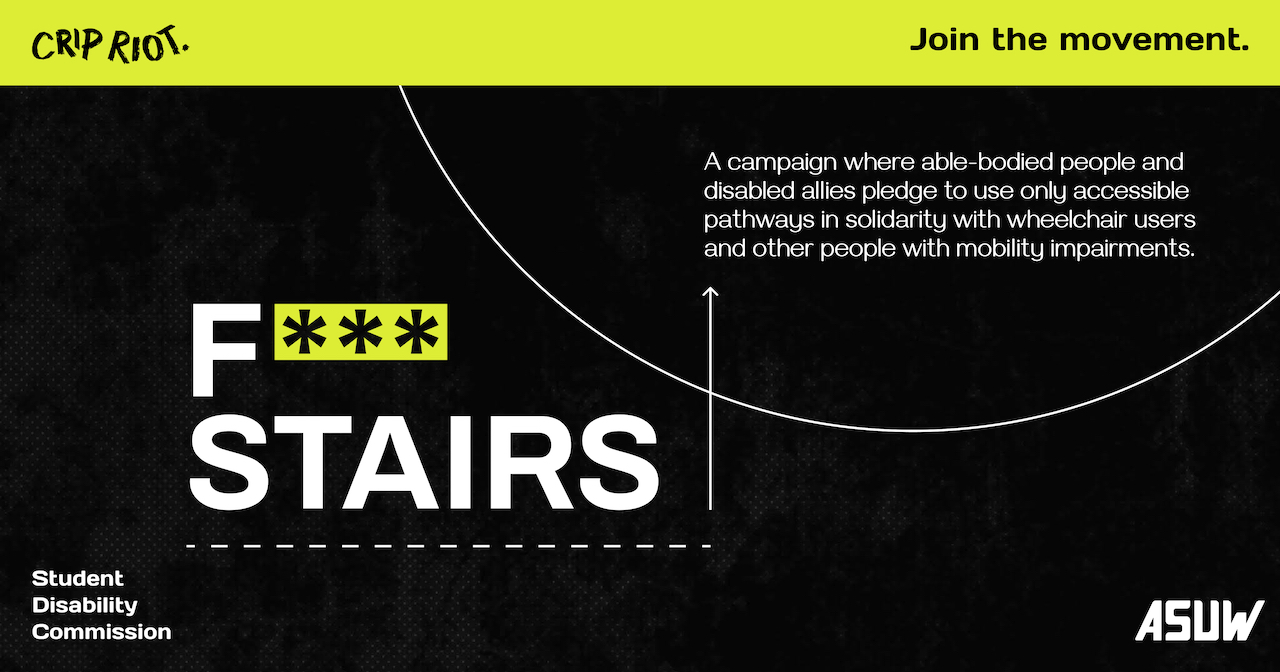 What is F*** STAIRS?
The F*** Stairs campaign was created by students in the Student Disability Commission in 2018: Lindsey Muszkiewicz (past SDC Intern) and Ashley Cowan D'Ambrosio (past SDC Director). They created a campaign that ranged from weeks, to a full month, where individuals without mobility impairments would pledge to use only accessible pathways on campus in solidarity with wheelchair users and other folks with mobility impairments. The campaign demonstrated a vision for a new normal; one where the world came to greater understand how disabled people live and experience our social and built environments. One where barriers would be dismantled and where inclusion is understood as a human right. The challenge also demonstrated just how inaccessible and unwelcoming physical spaces continue to be, even 30 years after the signing of the ADA.
Separate is never equal.
Take the Challenge | April 11th to 15th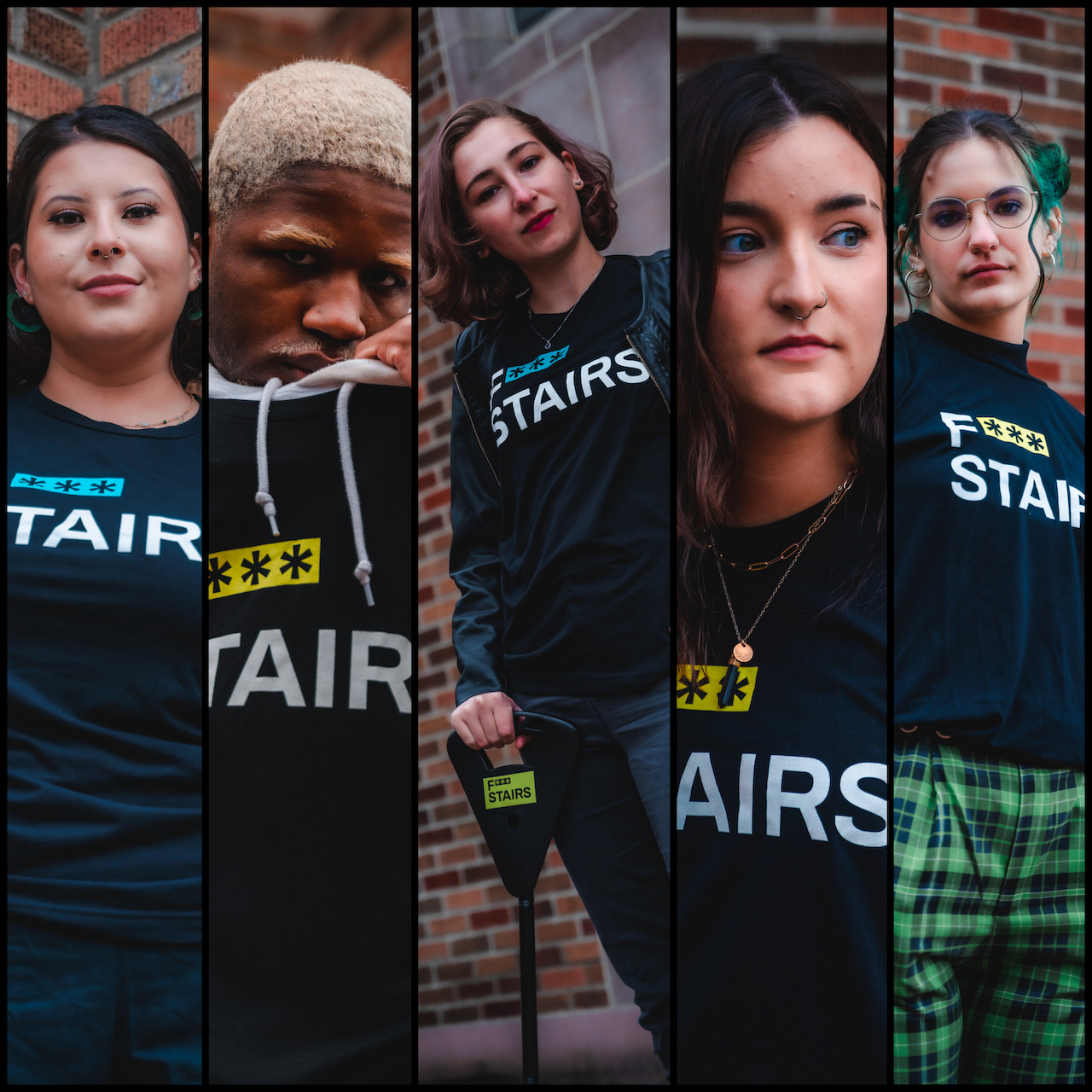 ​
​