Student Disability Commission
About Us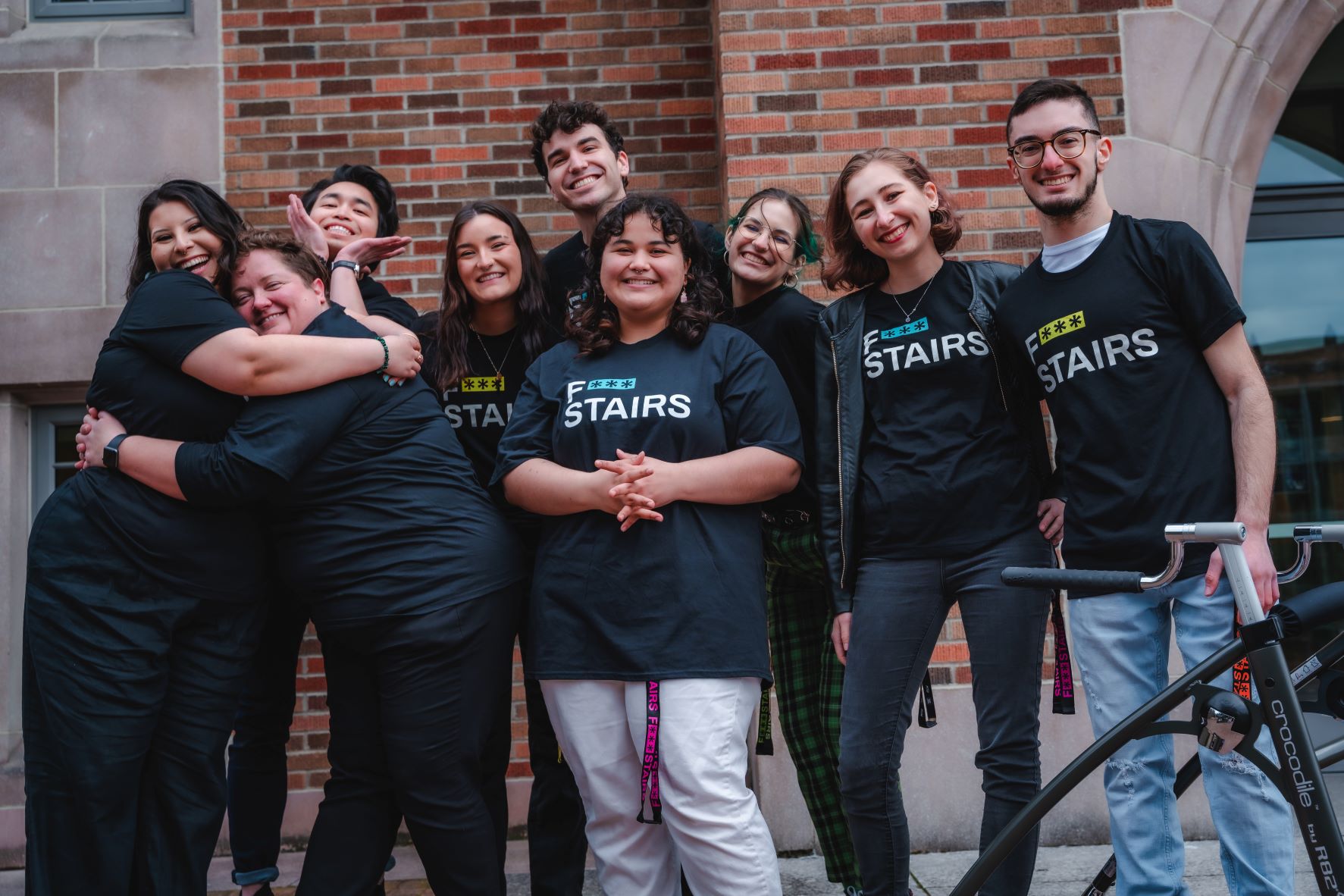 The Student Disability Commission (SDC) is an entity established under the Associated Students of UW (ASUW), which is the student governing body for the University of Washington. The SDC consists of two part-time student employees, Director and Assistant Director, and ten interns who all work to represent and advocate for disabled students at UW.
Mission Statement
The Student Disability Commission (SDC) is a student-run, student-lead organization committed to the needs of disabled students at UW. The SDC aims to work towards a UW campus that provides equitable access and opportunities for disabled students.
We understand disability as not merely an individual or medical problem, but rather the result of attitudinal and physical barriers to full participation in society. We strive to foster an environment that is not only accepting and accessible, but celebratory of people with disabilities through social, educational, and cultural programming.
Committed to Disability Justice, the SDC acknowledges that each disabled individual faces a unique set of experiences of discrimination due to the various social identities we carry; we strive to highlight and honor these intersectionalities, and display cross-movement solidarity and support. We are committed to collective liberation, collective access, and disability issues.
What We Do:
Organize disability-related events and campaigns at the UW
Address access and disability-related issues on campus
Advocate for and represent disabled students, faculty, and staff
Collaborate closely with other diversity-based entities and other disability-related organizations across campus
Provide a safe, welcoming, and accessible space for disabled students at the UW
Celebrate disability and d/Deaf pride and identities
Holds ASUW and UW accountable to its mission of accessibility, inclusivity, and diversity