Student Disability Commission
Get Involved!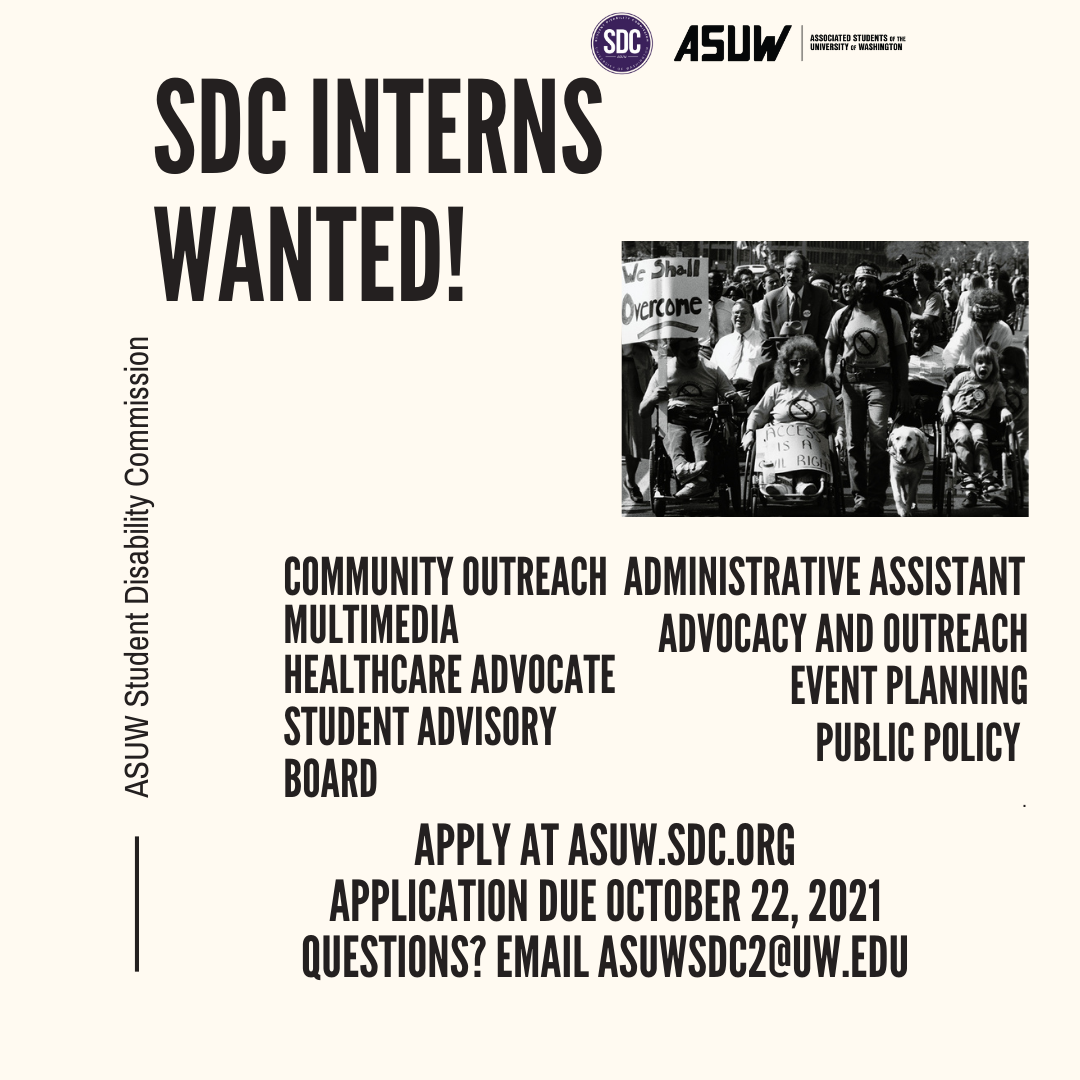 Looking for a way to get involved in the ASUW SDC? Take a look at our internship positions.
Applications are due Friday, October 22nd 2021. 
Figure Out What Position Works for You!
All Intern Descriptions Can Be Found Here. 
If you have any questions, feel free to reach out to us at asuwsdc2@uw.edu or stop by Hub 131 Q during scheduled office hours
Other information about our office and how to get involved can be found by contacting the current Director and Co-director on our "About Us" page. We are more than happy to arrange a zoom call to chat about the positions and the SDC in general.