Student Disability Commission
Disability Allyship Workshop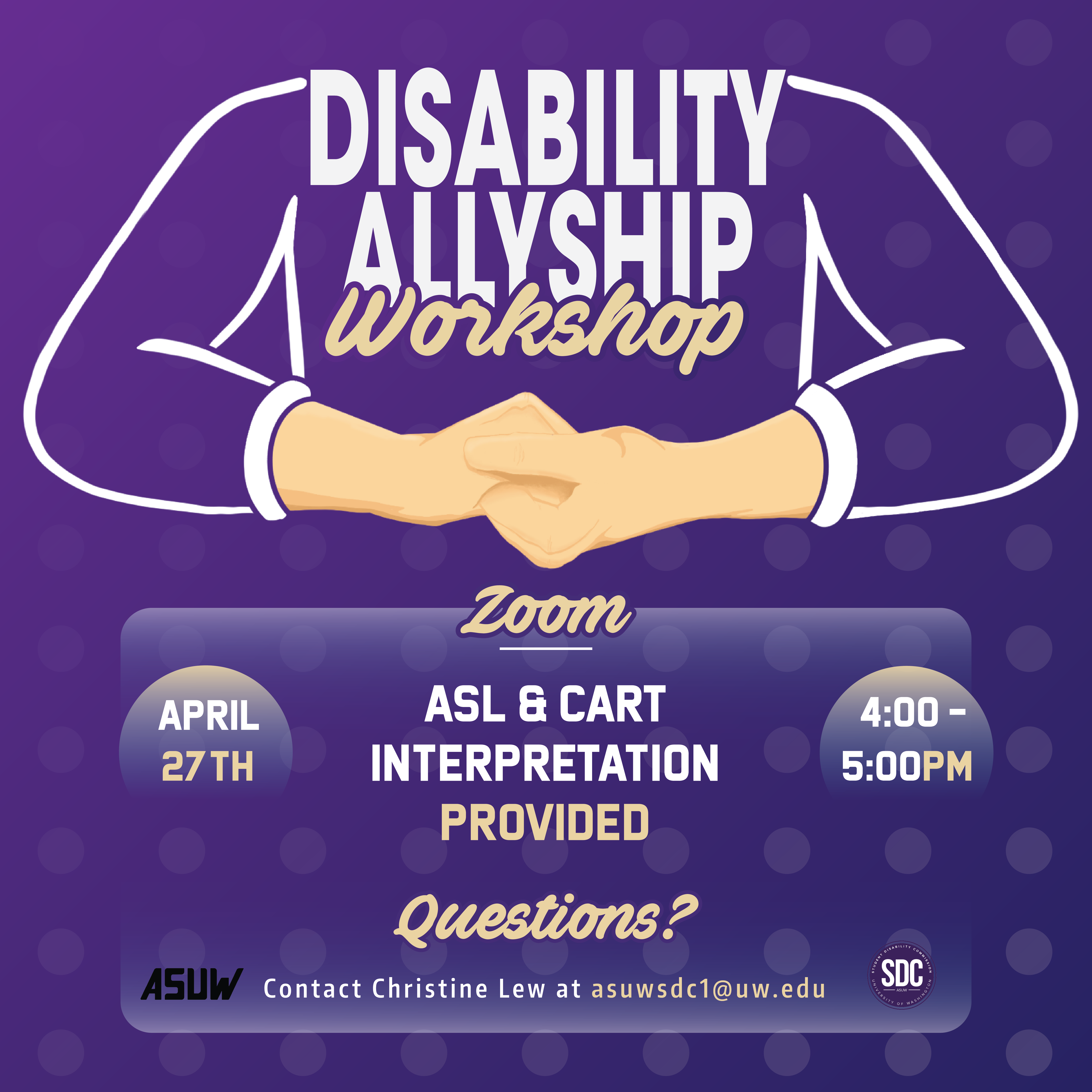 The SDC held a 'Disability Allyship Workshop' aimed at people who don't know much about disability and are seeking to be better allies. We had Lesley Ellis (manager of the UW Deaf/Disability cultural center) as our wonderful guest speaker! If you missed the event or are looking to watch it again, the recording is available below.
This recording will only be available until the end of the quarter (June 2020) and may NOT be used for any other purposes except individual use. Please do not use this recording for any group trainings (instead, contact Lesley at dcenter@uw.edu). The powerpoint slides (screen-reader accessible) are available below, but please do NOT duplicate them without permission.
Note- I apologize that the ASL interpreters are not clearly visible at all times. We've gone through and fixed the captions so that they are fully accurate, but I realize that is not the full extent of accessibility that we should be achieving.
Powerpoint slides here: https://drive.google.com/a/uw.edu/file/d/1878nxyc6R6xViFPAyBMBbUWnDWTGo4KR/view?usp=sharing
Links to a few things mentioned in the recording: