Student Disability Commission
F*** Stairs Kickoff Comedy Night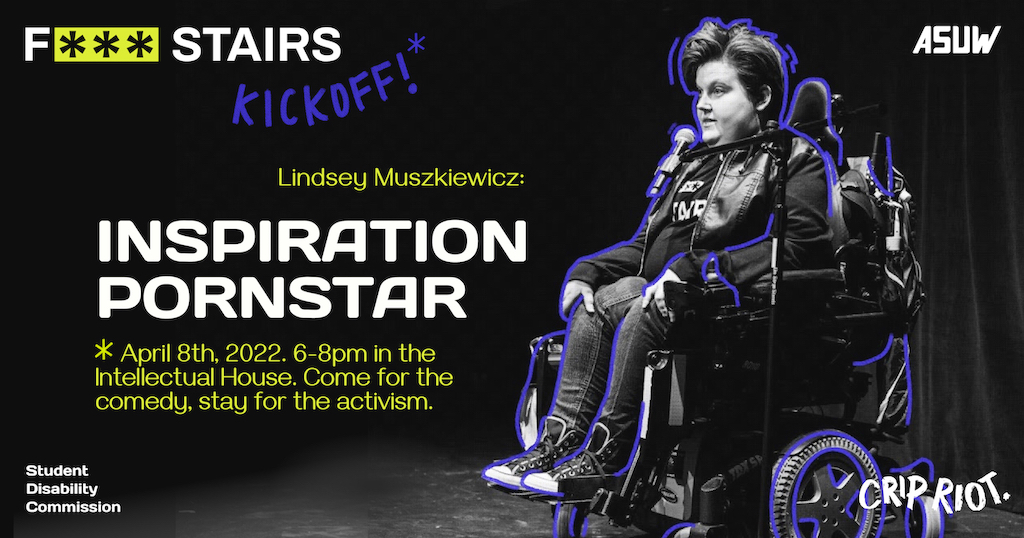 The F*** Stairs campaign is a weeklong pledge (April 11-15th, 2022) where students without mobility impairments and disabled allies pledge to use only accessible pathways in solidarity with wheelchair-users and other folks with mobility impairments. This challenge demonstrates how inaccessible and unwelcoming physical spaces and Universities continue to be, even 30 years after the signing of the ADA. Separate is Never Equal.
To kickoff our campaign, join professionally disabled comedian and co-creator of the F*** Stairs Campaign, Lindsey Muszkiewicz, for a show like no other. "Inspiration Porn Star" is a comedy routine about what happens to that cute little disabled girl on the side of the dog treat box, once she is no longer that picture perfect poster child.
Come for the comedy, stay for the activism!